Finding realistic ways to make money after work is something that plagues many people for years. Fortunately, there are unique pieces of equipment you can buy to make money and sprint through the years of searching.
The 10 Unique Pieces Of Equipment You Can Buy To Make Money After Work Are;
Tree Stump Remover

Niche Designs On A 3D Printer

Purchase A Tow Truck And Scrap Vehicles

Buy A Drone And Do Custom Photography

Aerial Lift/ Scissor Lift To Rent

Forklift To Rent

Landscaping Equipment

Snow-Blowers And Lawnmowers

Sea-Cans As Mobile Storage Containers

Buy A 5th Wheel Car Trailer And Help Dealerships
Having a Side income is becoming a big part of the economy. Statcan did a study from 2005 to 2016 and found a massive increase in the number of Canadians that were part of the gig economy. The term gig economy broadly refers to non-traditional, less structured work arrangements such as contracts, task completion, or general labor.
This study found that from 2005 to 2016, the percentage of gig workers in Canada generally rose from 5.5% to 8.2%
Measuring the Gig Economy in Canada Using Administrative Data (statcan.gc.ca)
Get in on the greatest growing economy on your terms and be able to bring home some fun money or extra investment income starting with one or several of these income-producing pieces of equipment!
Offer a Tree Stump Grinding Service
Although simple, a tree stump grinder can be an extremely lucrative piece of equipment to own. There are multiple places you can purchase one and they don't have to break the bank.
The magic that makes it land on our list of equipment you can use to make money is because offering a stump grinding service can be very convenient. You offer your service on places like Kijiji, Craigslist, or similar platforms, and when people need a tree stump removed you price it and set up a time to remove it.
Stump grinder prices range from $1,400 -$13,500, which allows for a wide range of customizability and comfort options.
This can be done after your 9-5 and add a significant amount of side income. Although spending $1,400-$13,000 on a side income may seem like a lot, the return on investment can be worth it.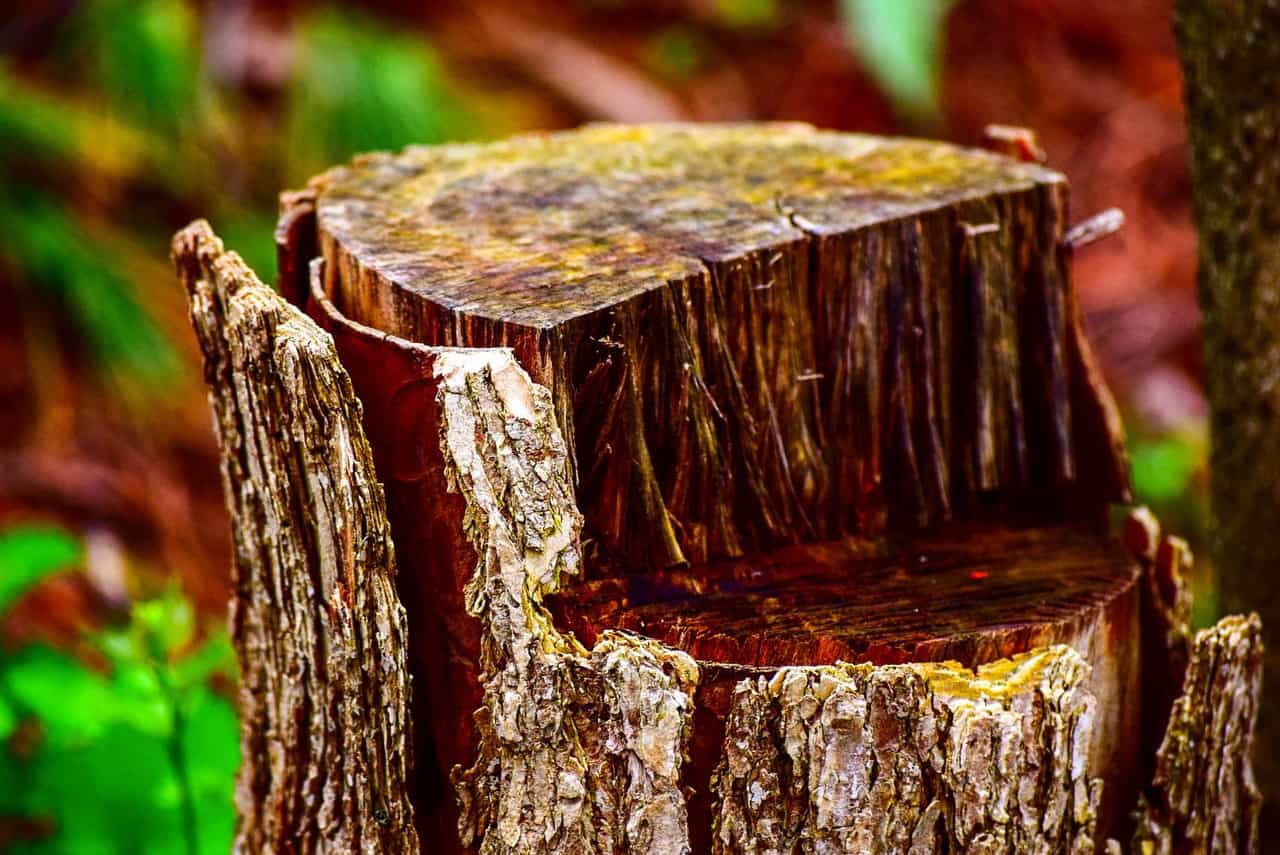 It will cost between $164 and $493 with a national average of $315 to remove a stump. The cost varies from $2 to $5 per diameter inch with a minimum cost of around $100. Prices fluctuate with size, accessibility, and location.
 2021 Tree Stump Removal Costs | Avg. Grinding Prices – HomeAdvisor
There are two options, you can grind the customers' tree stumps yourself where you will make the most money but it will take away from your personal time or you can rent out the Stump Grinder and allow customers to rent it and use it for a while.
According to HomeAdvisor the national average price to remove a stump is $315. If you can grind one stump a week for a year, you will generate an additional $16,380 (52 weeks).
So, with a little work, you can completely pay off the cost of the stump grinder in one year or less. But the other option is to rent it out.
A gas-powered stump grinder rents for about $100 per day, depending on the size of the machine
 Best Stump Grinder Tips | How to Grind a Tree Stump (popularmechanics.com)
Of course, renting out your stump grinder may seem like a good option, it may be hard to find at least one person a week that is willing to run a big stump grinding machine. Whereas, offering the service yourself may be easier to find customers.
So even though renting out your stump grinder may seem like a more attractive option because it will be more passive the market will be smaller leading to less revenue.  
Niche Designs On A 3D Printer
3D Printers hit the world in a storm of glory and are being used for extremely detailed and advanced innovations. Scientists are using 3D Printers to create organs and advancing many new fields.
Although you may not have any interest in printing organs for medical fields there are multiple options that you can start and make some serious money.
Printing jewelry or custom 3D designs are a great option that you can get your local community involved in.
You can also offer a custom 3D Design studio where you design and produce items for people. This can open multiple doors such as with your local vet to offer a 3D scan and print for people's deceased pets.
You could also start producing 3D printed models for tabletop games like Warhammer or Custom Dungeons and Dragons.
"geeking out" over dungeons and dragons may not be your forte but you could start printing custom build costumes or masks that people could use for Halloween or parties.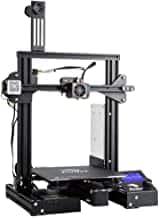 The limits of a 3D printer are unlimited. If you can dream a design you can Print it!
The most popular and economically friendly 3D Printer available is a Creality Ender 3. Sporting a large bed an easy to use programming for you to quickly learn and start building your products!
Purchase A Tow Truck And Scrap Vehicles
Owning a Tow Truck and scrapping old vehicles has been making people money for a long time. After all, junkyards are based on making money from old cars that can be parted out or sold for scrap.
The market is always in demand and recycling vehicles won't be going anywhere. You will be building a potentially long terms side income that can make you significant amounts of money if you are willing to put in a bit of work.
While a new tow truck can be as high as $200,000 you can find a very good used truck for 28,000-40,000.
Of course, return on investment is really what you're after so let's do a quick scenario and see some numbers.
Invest In Scrapping Cars
You bite the bullet and spend $30,000 on a used flatbed to start scrapping cars. After getting the vehicle in your business's name and insurance you have $38,000 invested for the year.
If you can advertise and start picking up vehicles that people want to get rid of for $200-$300 you have an avenue for success. This will return between $100-$200 per vehicle by the time you're done.
But selling just the scrap metal isn't where you will make the real money. The real money from scrapping cars is made selling the good parts and separating the more valuable materials.
Sell good used tires, batteries, alternators, etc. Then you separate the higher-value metals like aluminum to make a premium per pound.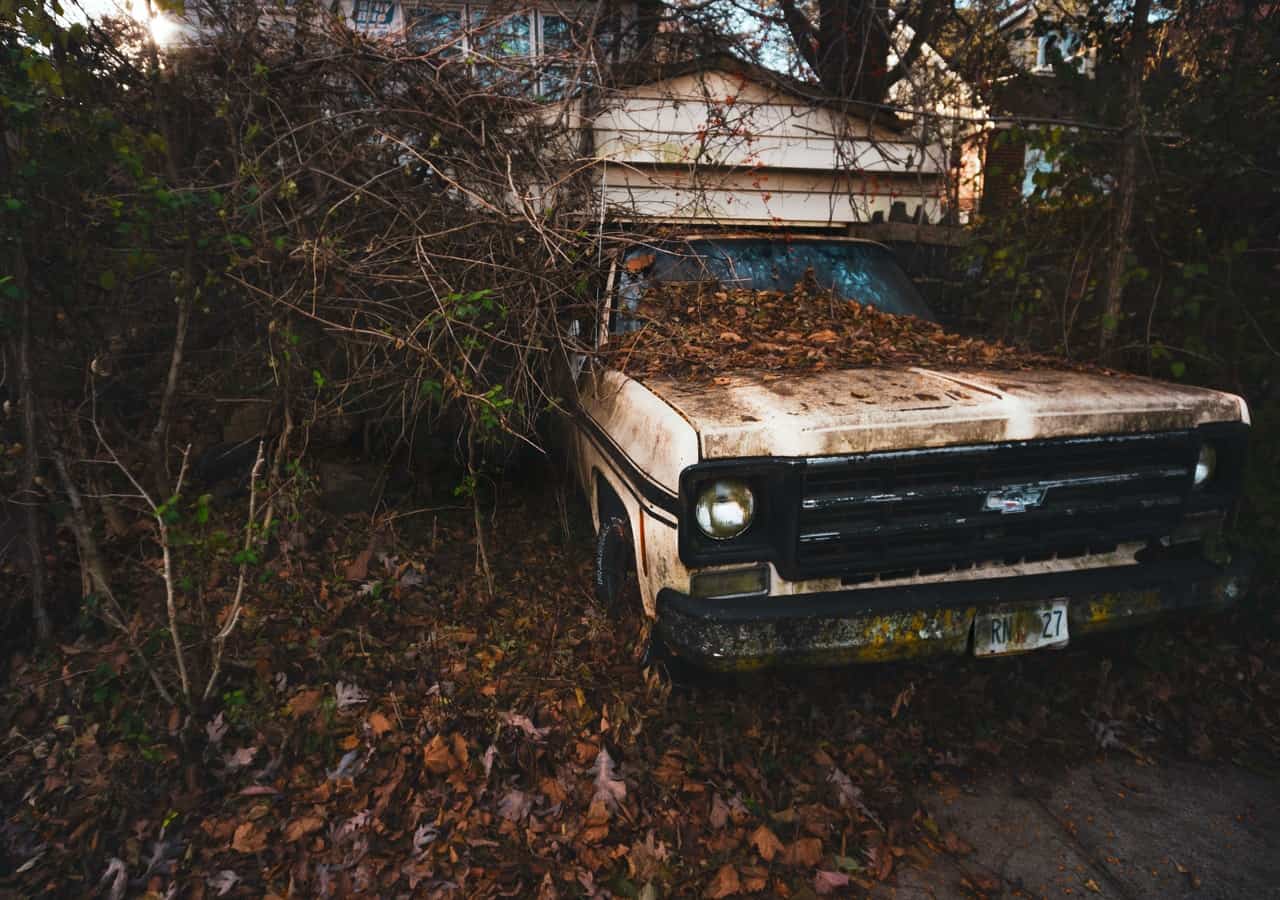 Buy A Drone And Do Custom Photography
An interesting piece of equipment you can buy to make money is a drone. You can use the drone for multiple applications and it is widely customizable.
There can be a big market for custom photography in multiple areas. You can take photos and videos of people's weddings.
You can get in touch with local realtors and offer your services to take aerial photos and video of houses going onto the market, as well as, building inspection or assays.
Farmers and other professionals can use your services too. You will be able to offer aerial photography for significantly cheaper than what it would cost to hire a helicopter or equivalent.
Drone photography can charge between $150-$450 per hour or sessions upwards of $5,000. This can be more than just a hobby and potentially develop into a full-time job.
It's important to keep in mind the unique advantages that drone photography offers. Drones can take high definition photos and videos from any angle on any property. The right shots can make a big difference in a marketing campaign, help sell a house, provide a new perspective on big problems, or share amazing views.
 via. hiflyphotography
Aerial Lift/ Scissor Lift To Rent
Scissor lifts are pieces of equipment that are used to transport people and machinery vertically. They provide a safer and more mobile option in place of using a ladder or scaffolding.
Businesses all over require scissor lifts temporarily. Most of the time, it is for changing lights or repairing pipes and vents in a high ceiling.
You can buy scissor lifts that go vertical from 10-60ft which offers a wide range of applications and saves people the time and effort to set up scaffolding or use an unstable ladder.
There are a couple of options for making money with a lift. You can rent it out to companies and people for a fee. Most places will usually rent out an electric scissor lift for $130-$200 per day or $400-$600 per month.
If you could find a local electrician company that would be willing to rent your lift monthly you could have a recurring cash flow with very low maintenance.
You can also offer some services yourself and use it to complete different jobs like cleaning hard to reach areas in businesses or peoples properties.
Rather than just renting the equipment you can charge more and do some jobs yourself on the side.
Forklift to lease
Forklifts are a very commonly used piece of equipment. They are used in multiple applications and are very customizable.
Factories are constantly using forklifts but you would be surprised how many other businesses use them as well. An office supply depot/ store for example. While it may not seem like an office supply store would need a forklift a lot do.
They receive skids of paper and other supplies that can be thousands of pounds each. This is a perfect opportunity to offer a lease or lease-to-own to these businesses and make a profit from your equipment.
With a relatively low cost to purchase you can get a forklift and have customers' lines up relatively quickly.
A typical forklift, like the one you see in most warehouses, should cost anywhere from $15,000 to $30,000 depending on capacity, tires, and fuel
You could always offer a daily, weekly or monthly rental program and widen your potential market.
The rental cost for a forklift will mainly depend on its capacity, age, features, and the lease period. On average, you should expect to pay between $225 and $800 a day or $1,000 to $5,000 a month to rent one.
With such a high rental cost it won't take long for you to start making some good returns on your investment!
Landscaping Equipment
Landscaping is a huge business that you can start for extremely cheap! You don't need to have thousands of dollars invested to start making people's properties pretty.
With some design sense and a willingness to work, you can add real value to your equipment purchases.
Some of the equipment commonly needed for landscaping is:
Aerators
Chippers
Light compaction equipment
Edgers
Overseeders
Paver saws
Sod cutters
Stump grinders
Vibratory plows
Hydroseeders
Landscaping tractors
Mortar mixers
Two-man augers
Tillers
Trenchers
Straw blowers
While you probably won't need all of these for every job you can use them for specific niches to help people with their property.
For example, if you were to purchase a two-man auger, you and a friend could advertise post-hole digging for fences. A simple setup and payment can be done when you complete the job. Of course, any time you dig it is smart to have a survey done so you don't hit anything underground.
Same with chippers, You can start mulching up people's brush from all over and charge a small fee for them to drop it off. This can be a convenient and simple equipment investment.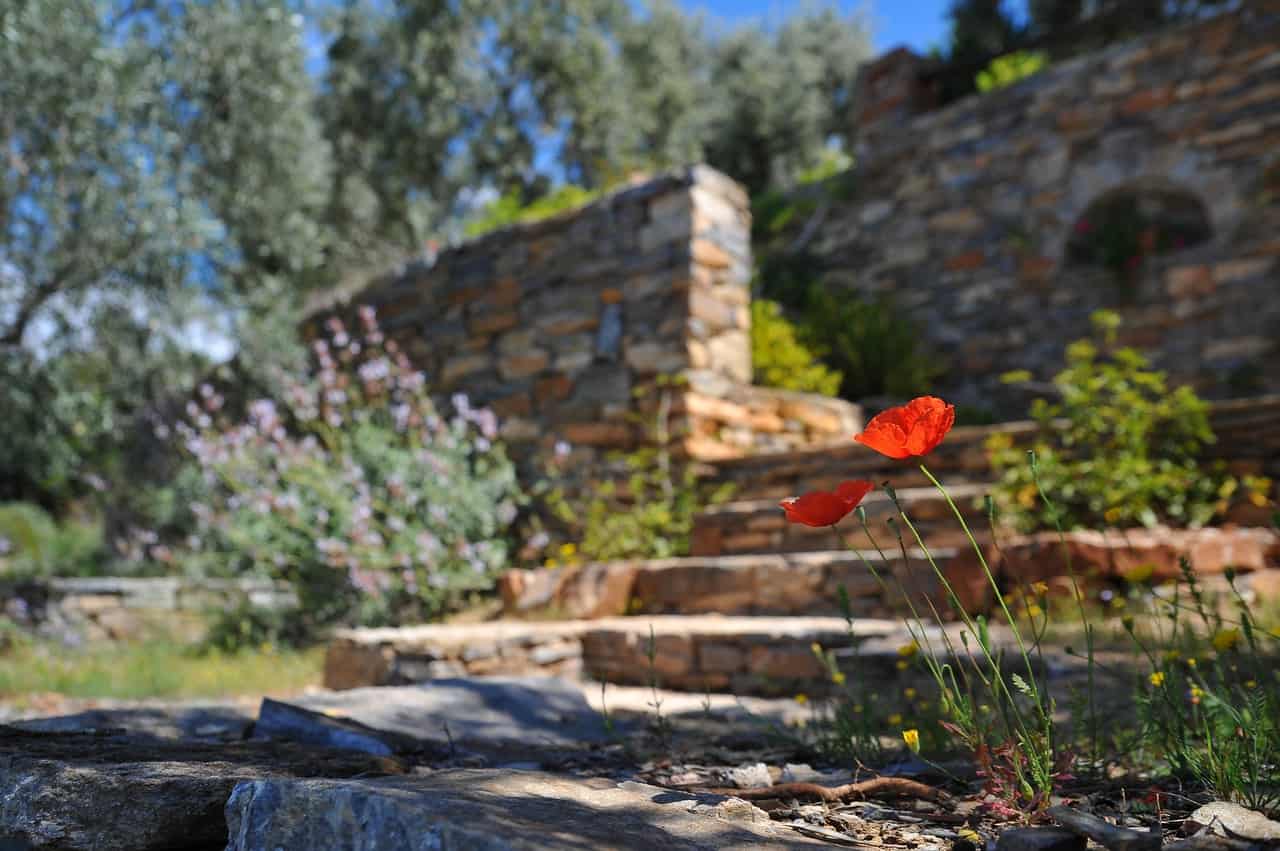 Snow-Blowers And Lawnmowers
One of the oldest and still very profitable pieces of equipment you can buy is a lawnmower or a snowblower depending on your location.
So many people either don't want to cut their own grass, don't have time, or aren't in the physical health required to do it themselves.
If you get 4 or 5 clients and set up a schedule to cut their grass once or twice a week it becomes easy.
You charge $30 to cut the grass once a week on a specific day and just zip by when you are done your 9-5 for an hour.
5 clients paying $30 a week can turn into $600 a month. Of course, you should pay taxes on that but it can really help you pay some bills and make some extra income.
Buying a Snow-blower can work the same, every time it snows you have a few clients that you clear their driveway and clean off the vehicles. Charge them a fee for your service and you can be making money all year long!
Sea-Cans As Mobile Storage Containers
A fun idea and unique is buying used sea-cans that are used on ships, cleaning them up, painting, and using them as mobile storage units.
You will need a trailer and a small forklift to move them into place but you charge a delivery fee and a daily rental.
A lot of mobile storage containers charge between $3 and $6 a day for the rental. Over time this really adds up for something that has virtually zero maintenance.
Having a monthly storage rate can be a great add-on as well. Because you need to have the container rented out, getting longer-term rental agreements is a great idea.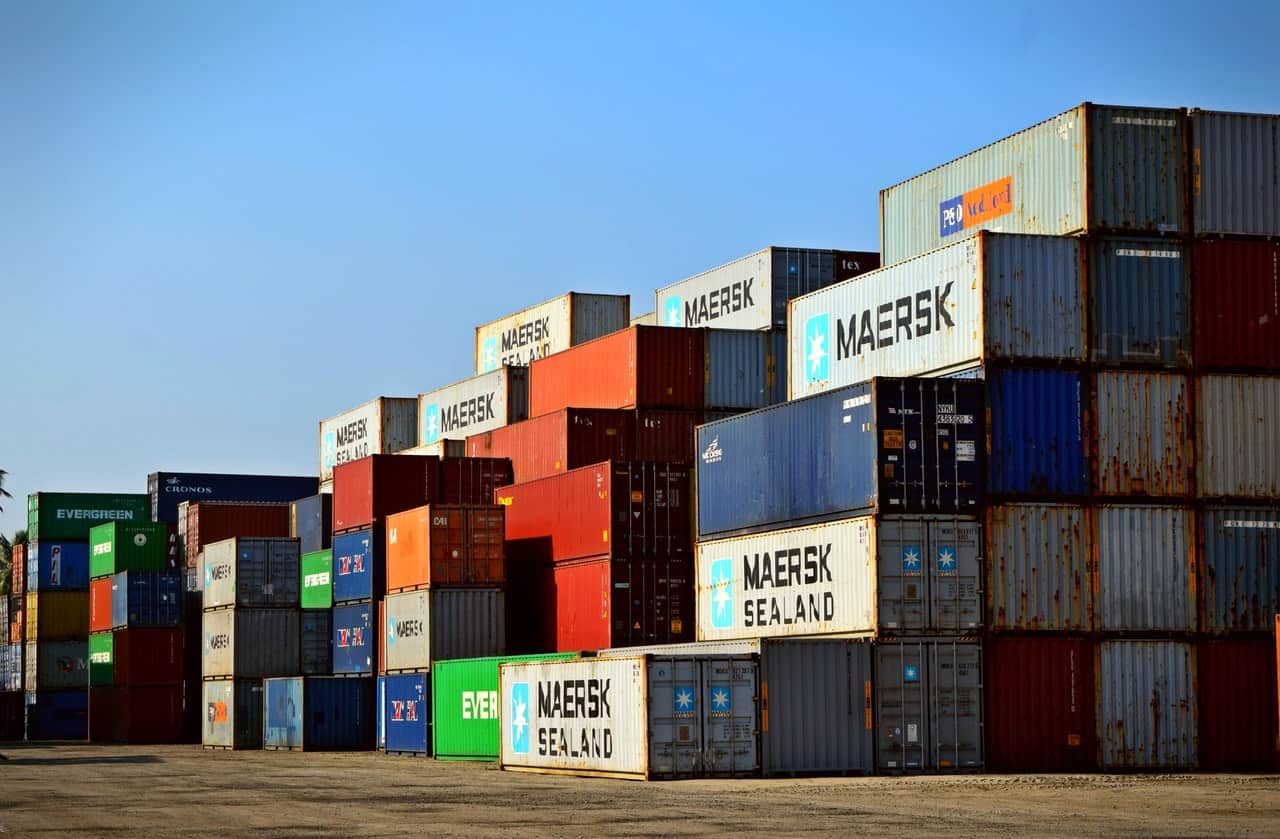 People who are moving find mobile storage a huge benefit! They can take their time loading the container and when they are ready to move to their new home you charge a delivery fee and they take more time to unload.
Now you have several delivery fees plus daily or monthly rentals all for a used sea-can.
Buy A 5th Wheel Car Trailer And Help Dealerships
Dealerships are constantly moving cars but it's expensive to have a full transport trailer pick up and deliver one or two cars.
So a lot of dealerships use one of two options.
Hire a driver and have them pick it up
Hire a smaller vehicle delivery truck
This is where you come in, you buy a nice pickup and a car trailer that can hold 2-3 cars and deliver for dealerships.
Most runs will be close to home or at least within a few hours. You go pick the cars up, load them and deliver them back to the dealership.
Hire a driver if you find you don't have time and you can automate a lot of the work in delivery.
Because it's only a few cars at a time and shorter distances you should be able to set up schedules and do this on a Saturday. Charging between, $120-$600 per car depending on the distance can be a great side income for a weekend.
There Are Lots Of Equipment Options
Thinking outside the box can create some amazing opportunities especially if you are trying to make more than 10% interest on your investment.
The purchase of equipment will usually require some work on your part but can become a great way to make some money on the side or even start a business and grow it into a full-time income!
As a bonus, while you look for your piece of equipment you can have your money invested making great returns on one of our Compared investments! Easy and straightforward, you can see what kind of return to expect and make the right choice in where your money will be!